Christmas Ain't No Time for the Blues™
Ground Quake
is proud to release the new Christmas single titled "
Christmas
Ain't
No
Time
for
the
Blues
"
. Two great artists have recorded the song and made it available.


CBMA Hall of Fame Member
Clifford Curry's performance delivers this positive message exceptionally well.in his distinctive Blues style.
The Rockin'
Italian Cowboy Harry James
powers through the positive message that will chase the blues from all listeners.
Join our Email List to receive the latest information on our
Christmas Music offerings.

What Billboard says about Clifford Curry: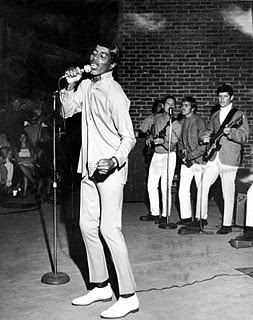 Curry
joined and backed
Faye Adams
on her number one R&B smash "
Shake a Hand
."
"
Clifford Curry
is a true soul survivor" "
Galbraith
hookup with
Buzz Cason
enabled
Curry
to cut a song
Cason
held the rights to, entitled '
She Shot a Whole in My Soul
.'
"

"
Cason
produced and issued the record on
Elf Records
, which was distributed by
Bell Records
.
Curry's
biggest hit." "
Curry's
success as an entertainer spread to the
Carolina Beaches
, where the baritone became a prime showman for their musical events and a solid purveyor of
Beach music
, which is anything you can shag to and look cool doing it.
"
What the 18th Annual Blues Festival Announcement says about Clifford Curry:

"One of the Southeast's storybook singers, Clifford Curry has deep history in R&B, blues, gospel, shag and beach music. Born in Knoxville, TN, he first cut for Savoy Records, while still in high school, with his group The Five Pennies – spectacular recordings prized by collectors to this day. He later waxed for Elf, Excello and other labels, getting airplay on some of Music City's most powerful radio stations, pushing his music to the Atlantic coast where "beach music" was exploding – he had a whole new audience. In 1967 Clifford had his biggest hit, "She Shot a Hole in My Soul," a beach music classic still packing dance floors. Now more than ever, this beloved artist is a force to be reckoned with, having won numerous CAMMY Awards (beach music's "Grammys") and still on the charts (his latest smash is "Beach Music & BBQ")."


Harry James, the Italian Cowboy, has entertained all over the country with:
Jo Dee Messina
,
Ronnie Milsap
,
Alabama
,
Razzy
Bailey, Wayne Newton
,
Vince Gill
,
Daryl Singletary
,
Charlie Daniels
,
George Jones
,
Exile
,
Darryl Worley
,
Dolly Parton
,
and many more!

He has sung the
National Anthem
for both the
Cleveland Indians & Cleveland Browns
.
Harry has performed at State Fairs, Casinos, Large Venue Concerts, as well as, many of the top Country Dance Halls. This includes: The
Rock & Roll Hall of Fame
,
Golden Nugget, Flamingo, Ponderosa Park, and others.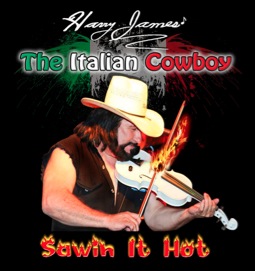 Jelly Roll
has recorded with
Trisha Yearwood
,
Kenny Rogers
,
Etta James
,
Guy Clark
,
Lee Ann Womack
,
Travis Tritt
,
Shania Twain
,
The Judds
,
Alan Jackson
and many others. His unique sound has been heard on over 50 gold and platinum albums, including three Grammy winning albums by
Randy Travis.
In 1998, "Jelly Roll" won the
Nashville Music Award
for Best Wind Instrumentalist. After receiving nominations for 1998 and 2000, he also won the best Specialty Instrument Award for 2003 and 2008 from the
Academy of Country Music